The CHWs Help With:

Food: Finding local food pantries, getting food stamps, etc.

Housing: Finding or keeping safe and affordable housing, such as help with eviction or foreclosures, rent, local shelters, etc

Health and Health Care: Getting Meridian patients care, such as checkups, sick visits, and health screenings, as well as help renewing Medicaid. CHWs aid in finding care for mental health or substance use.

Transportation: Setting up rides for a Meridian patient to the provider and pharmacy. CHWs can help find support with other car-related needs, car repairs, etc.

Financial Support: Finding ways for Meridian patients to pay past-due utility bills, co-pay costs for medicine, finding a job, etc.


Education: Finding GED or certification classes for children or adults, parenting classes or English as a second language (ESL) classes.

Living Conditions: Services to improve life, such as support for those living with unsafe conditions (e.g., crime, mold, lead).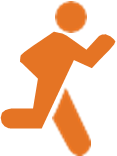 Environment: Services to improve physical activity; such as locating safe parks, playgrounds, and walk-ability.


Social and Community: Finding support systems, community engagement, and social integration for patients released from jail.


Behavioral Health: Getting Meridian patients connected to resources for anxiety, stress, or depression.
Request a Community Health Worker (CHW)
Social Determinants of Health
Social determinants of health (SDoH) are conditions in the environment in which people are born, live, and work that affect a wide range of health, functioning, and quality-of-life outcomes.
Meridian Health Plan of Michigan has Community Health Workers residing locally covering all counties in the lower peninsula. Meridian partners with the communities we serve to give you the highest quality integrated healthcare. We work with community organizations to give up-to-date information on programs, services, and resources to help our members with their health and wellbeing.
We believe these "health related social needs" are just as vital as routine checkups. all people deserve to live their best life possible. These community resources can link you to a wide range of social services that help you live a better, healthier life.
Community Health Workers can help you get connected to the resources you need!