Why Meridian?
At Meridian we understand how important you and your family's healthcare needs are. It's important to us too. We are here to support your health needs and make that part of your day easier. Meridian is your partner and advocate.
Why Meridian?
FAQs

You've got questions, we've got answers. If there's a question you can't find the answer to on our website, call Member Services at 888-437-0606 (TTY 711).
FAQs
Benefits

Want to get the most out of your benefits? Find a doctor, explore your coverage and much more.
Benefits and
Services
Dental Benefits

Effective 4/1/2023, Medicaid members aged 21 and up will now get dental benefits through DentaQuest. Please see below for updated 2023 dental benefits and where to find them in the handbook.
4/1/23 Dental Benefit Updates
Health Library

The Health Library is a free resource exclusively for Meridian members where you can get tips to help you manage your health.
Health Library
Population Health Management Programs
Our Population Health Management Programs are offered to Meridian members and designed to improve your overall health and quality of care. Please review the various programs below. For more information, or to find out how to get enrolled, please contact Meridian at 888-437-0606.
The Catching a Breath Program provides member education on chronic obstructive pulmonary disease (COPD) and other chronic conditions such as diabetes, hypertension and asthma. This program aims to improve self-management techniques and identify risk factors through the use of educational materials and assessment completions. In addition, Meridian partners with American Therapy Centers to provide an eight-week in-home respiratory therapy program for applicable members.
Meridian's Complex Case Management Program assists members with all their healthcare needs by giving them tools to combat their chronic conditions and navigate their appointments and benefits.
The Flu Outreach Program is an educational program used to increase accessibility to the flu vaccination in order to add value towards preventative care and keeping members healthy.
The Opioids Program is a set of initiatives intended to combat issues surrounding opioids prescribed through multiple pharmacies, multiple providers and at a high dosage.
The Rescue Inhaler Overutilization Program is both a member and prescriber outreach program. Member outreach is conducted to provide counseling on proper inhaler usage and support for disease management. Prescriber outreach is conducted to encourage adding a maintenance inhaler to the member's regimen when needed.
The Risk for Kidney Failure Program provides educational outreach intended to help provide resources to those who are at risk for developing end stage renal disease (ESRD).
The Meridian Smoking Cessation Program offers education materials, a personal Smoking Cessation Coordinator and coaching calls to help members quit smoking.
The Meridian Transition of Care Program aims to ease the transition from hospital to home by providing support and education for the member, family and caregiver.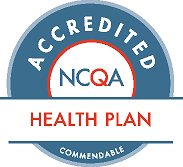 Meridian Health Plan of Michigan, Inc. is rated 4 out of 5 in NCQA's Medicaid Health Insurance Plan Ratings 2016-2017 and NCQA's Medicaid Health Insurance Plan Ratings 2017-2018.